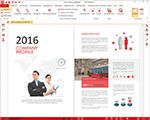 PDF Architect, this is a smart and handy tool that creates, edits, secures & converts PDF files to Word from.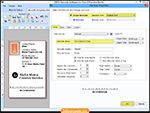 2D Barcode Maker, this professional tool is useful for designing linear and 2D bar codes.


Movie Player review
Price

$0.00

Publisher
prvsoft.com
File size
4997 KB
Date reviewed
4 January 2010

Movie Player is a simple and easy to use application that can play almost any audio/video file in almost any format.
As the name speaks for it, this program is exclusively designed to play audio and video in almost all popular formats. With an extremely easy to use interface, this program supports the vob, rmvb, mp4, 3gp, wmv, mov, xvid, divx, avi, mpg, flv, mkv, mp3, aac, flac, wma, m4a, ac3, wav and many other popular audio or video formats. Enhanced with the dvd decoding capabilities you will find this player useful to open, play, stop and change ratio of any audio or video file. This player can easily integrate with all formats; all you need to do is double click on the file which you need to be played. You can also create, edit, open and save playlists. Based on simple interface this tool can be easily used even by a novice user.
With audio/video and subtitles synchronizing, frame steps capabilities, and number of easy applications Movie Player is a simple and easy audio or video player.