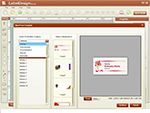 CD Label Designer makes it easier to design and print professional shipping labels, name tags, mailing labels, hazard labels, CD labels, and so on.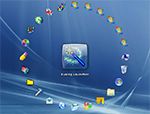 Eusing Launcher is a smart and capable software for launching files, programs and applications smoothly and quickly.


JaSFtp review
Price

$119.95

Publisher
Hitek Software LLC
File size
21484 KB
Date reviewed
23 January 2010

JaSFtp is a master tool to accomplish the major tasks of automating SFTP, FTP and related tasks.
This simple-to-use tool coming in an economical package allows to automate SFTP, FTP and related tasks. With the amazing capability to run more than 1000 tasks on a schedule, this tool aims in creating advanced SFTP and FTP tasks that can be scheduled automatically or run instantly. This program supports a very flexible wildcard system to transfer multiple files at once. This program supports features like: subdirectory transfers, it can automatically save files based on date/time or customized names, a powerful and flexible task scheduler, and send notification via emails of task failure based on task exit code. Remote SFTP, FTP and local directory monitor can detect directory change and trigger FTP, zip, copy, delete tasks.
JaSFtp, this multi-functional FTP automation tool best fits on your Windows Mac OSX, Linux, and other Unix platforms.