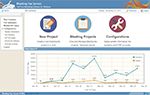 Blasting Fax Server is a handy and useful high-volume Fax Broadcasting software to send, receive, and manage faxes directly via regular fax modems.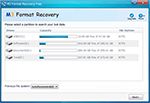 M3 Format Recovery Free is capable of recoveing data files lost or deleted from your Windows XP, 2003, Vista, Windows 7, 8.


Helicon Photo Safe review
Price

$0.00

Publisher
Helicon Soft Ltd.
File size
29580 KB
Date reviewed
24 October 2010

Helicon Photo Safe, the most reliable and handy image management software for the privacy of your personal images.
This tool ensures you absolute privacy and security to your private images. It supports the feature called "safes" that allows encrypting and decrypting secret images on your computer. Images remain in their initial location, but cannot be viewed for all other programs. The program encrypts using three different algorithms which differ in complexity and speed. One of the options is a password protected ZIP archiving. It also supports other features like: categorization of images similar to creation of virtual folders or assigning tags, image rating, editing of IPTC fields, lossless image rotation, full screen image viewer and slideshow tool, Integrated CD/DVD burner, and much more.
Helicon Photo Safe the program supports various image formats including different RAW formats: Bitmaps, JPEG, JPEG 2000, TIFF, GIF, Photoshop, and so on.