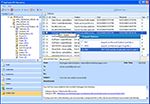 OST to EML Converter Software, the perfect tool for converting your OST files to Outlook Express with speed and efficiency.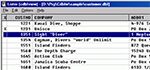 CDBFview is a very useful plug-in, integrated in your Total Commander that allows viewing DBF files in Lister's window.


DzSoft Perl Editor review
Price

$49.00

Publisher
DzSoft Ltd
File size
2747 KB
Date reviewed
11 December 2010

DzSoft Perl Editor is an ideal tool for writing, editing, and debugging Perl/CGI scripts.
Enhanced with amazing features and capabilities this tool is perfect for writing, editing, and debugging Perl/CGI scripts. The amazing interface of this tool is perfect for beginners as well as advanced users. The features supporting this tool are: customizable editor with Syntax Highlighting, easy syntax checking, easy debugging of command line and CGI scripts with breakpoints and variables watch, Collapsible subroutines, Customizable code snippets, complete server simulation, total control of the environment variables and input data, supports the Code Explorer, allows uploading the script to FTP, HTML export and print with syntax highlighting, provides comfortable editor with savable bookmarks, SDI interface that supports multiple instances, and so on.
This must have tool provides the OfficeXP-styled menus and toolbars and supports the Windows/Unix/Mac line breaks formats.