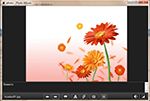 Free Photo Album Creator is a simple and handy software useful to manage and organize your digital photos.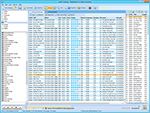 Audio Catalog is a professional music managing, tagging, renaming, cataloguing, browsing and report creating software.


LearnWords Windows review
Price

$19.95

Publisher
LearnWords Software
File size
3780 KB
Date reviewed
9 November 2011

LearnWords Windows, the professional tool provides you with perfect training for learning foreign languages.
This standalone tool has been designed keeping in view the user end with the potential to provide you with effective training for learning foreign languages on desktop and mobile computers: 12 exercises, 20 languages, transcriptions, pronunciation, editor, virtual keyboard, moving of words, scheduling repetitions, special editions for Android and iOS. It enhances features like: transcription and pronunciation of words, games and amazing forms of levels of study, automatic movement of words as slideshow, scheduling of word repetitions, creates and edits dictionaries with its built-in "Editor of words", support for virtual keyboard allows for faster input of national symbols, allows adaption to process of training, and much more.
LearnWords Windows supports more than 20 languages: English, German, French, Spanish, Russian and others.