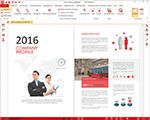 PDF Architect, this is a smart and handy tool that creates, edits, secures & converts PDF files to Word from.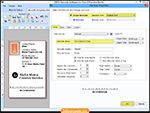 2D Barcode Maker, this professional tool is useful for designing linear and 2D bar codes.


trimDesk Lite review
Price

$0.00

Publisher
Software-Wunderlich
File size
1600 KB
Date reviewed
18 March 2012

trimDesk Lite, the versatile desktop management utility for quickly organizing your desktop settings.
Hide or show desktop Icons, Gadgets, Taskbar and Wallpaper, or start applications conveniently with this useful program. This versatile desktop management utility allows you to efficiently manage your desktop settings; this includes: the efficient management of files and folders located on your desktop, defining keyboard shortcuts for these functions, present contents in whatever manner you like, and so on. This utility integrates a very small toolbar into the desktop with functions to: toggle desktop items, Clear-Desktop, manage predefined Sets with various Desktop Configurations, and much more. This program can also be configured with over 20 different visual styles.
With the abilities to manage your desktop, trimDesk Lite is useful for consultants, employees, executives, designers, developers, scientists, and home users.