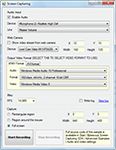 Bytescout Screen Capturing SDK is an amazing software with screen cast video recording in your Visual Basic, C# or C++ application.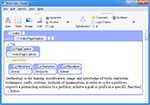 Mext is a simple and handy tool useful for creating technical documentation, webpages, help files, and so on with ease.


Dj Promixer Free review
Price

$0.00

Publisher
Digital Multi Soft
File size
14100 KB
Date reviewed
6 July 2012

Dj Promixer Free, the professional DJ software to make automatic and manual DJ mixing and music playback an easier task.
Now all music lovers have a reason to rejoice because this professional DJ software comes with perfect capabilities that allows you to make the task of music playback and DJ mixing easier. When loading a music track into a deck, this program will automatically scan the file, determine the beat of the track automatically, and assign a beats per minute (BPM). It can also automatically synchronize multiple decks based on the BPM and make remixes easily with the sync system. The program also allows introducing a complete cross-fade while creating a continuous track from more than one track, and includes: real time Equalization on each Deck, ASIO support, and much more.
With a simple interface the program supports a large number of audio formats: Mp3, Mp2, Mp1, Ogg, Wav, Aiff, Wma, Fla, and so on.