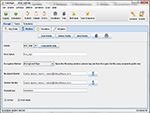 AutoKrypt, the perfect auto data encryption and decryption software suitable both for corporate and home users.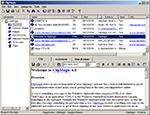 ClipMagic Lite, this smart clipboard extender and management software can enhance the power, function and storage capacity of your clipboard.


TeamViz review
Price

$0.00

Publisher
TeamViz
File size
17600 KB
Date reviewed
30 September 2014

TeamViz, the very productive personal time management tool bring a drastic improvement in your personal productivity using the Pomodoro Technique.
This amazing utility facilitates personal time management using the Pomodoro Technique. With this productive tool you can organize and plan with GTD methodology, and give the advantages of Pomodoro, including focused work, frequent breaks to refresh, fewer distractions, and so on with very less manual efforts. The user is able to: gather raw data on the effort expended and other metrics of interest, and track all the completed pomodoros, discarded pomodoros, log unplanned, and urgency to inbox. This application can be used to: add-list, input-task, edit-estimation, add-to-today-list, start-Pomodoro and Pomodoro-timer.
Above all the features the tool is helpful in organizing tasks including focused work, frequent breaks to refresh, less distractions.