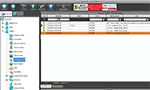 Personal Monitor, this capable software has the ability to monitor user activity that includes activity on social networks too.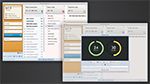 TeamViz for Linux, the effective software is ideal for planning and task tracking, with the help of Pomodoro Technique.


Wave Editor review
Price

$0.00

Publisher
AbyssMedia com
File size
948 KB
Date reviewed
13 October 2014

Wave Editor is the most trusted and easy tool for fast and accurate digital audio editing.
This appropriate audio editing tool is enhanced with impressive features in meeting the needs of its users to control fast and easy digital audio editing. This simple tool creates a user-friendly audio editing environment that is best suitable for beginners. This tool is appropriate to perform basic editing functions like: cut, copy, paste and delete parts of recording. This tool incorporates various other features like: the option to insert silence, normalizing support, fade-in and fade-out support, allows to save any selected fragment, reverse or invert, unlimited time undo and redo support, and allows to zoom in and zoom out.
This simple digital audio editor is free from any types of spyware and supports audio formats like: MP3, WMA, WAV, PCM, ADPCM, GSM61, DSP, A-LAW, U-LAW and more.