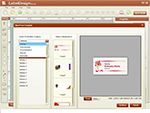 CD Label Designer makes it easier to design and print professional shipping labels, name tags, mailing labels, hazard labels, CD labels, and so on.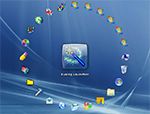 Eusing Launcher is a smart and capable software for launching files, programs and applications smoothly and quickly.


Bank2OFX review
Price

$39.99

Publisher
ProperSoft
File size
1593 KB
Date reviewed
8 October 2015

Bank2OFX is the most ideal and convenient tool for converting QIF, OFX, QFX, QBO, OFC files to the OFX format.
As the name suggests, this advanced tool is the most handy and easy way to convert your QIF, OFX, QFX, QBO, OFC files to the OFX format. The drastic speed and the ease in use of its interface makes this tool stand as a peer in the crowd. The tool has ease and simplicity to easily open your bank file in the present format and convert it to OFX format. The features enhanced with this application are: supports various applications such as Microsoft Money, Sage, Sage 50, PeachTreee, Simply Accounting, Quickbooks online, AccountEdge, YNAB, Wave Accounting, Quicken Essentials for Mac and many others, supports different OFX variations for successful import, and so on.
Bank2OFX is enhanced with a simple interface, excellent conversion with speed and accuracy to make the tool stand out of the crowd.