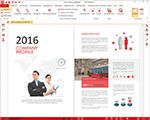 PDF Architect, this is a smart and handy tool that creates, edits, secures & converts PDF files to Word from.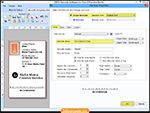 2D Barcode Maker, this professional tool is useful for designing linear and 2D bar codes.


Database Browser Portable review
Price

$0.00

Publisher
DB Software Laboratory
File size
6336 KB
Date reviewed
22 November 2015

Database Browser Portable is specifically designed to connect with any database and browse or modify data, run sql scripts, export and print data.
Available in the Standard and Portable version this exclusive software is compatible with portable drives such as a USB (thumb) drive or iPod or Palm PDA; where its Standard version is designed for Windows PC. This program can be used for connecting to databases for browsing or modifying data, running sql scripts, exporting and printing data. This unique program is perfect for: working directly with Oracle, MS Sql Server, ODBC, MySql, PostgreSQL, Interbase and Firebird; ODBC connection scripts, supporting unlimited number of connections, smooth switching from one connection to the other, one click table browsing, data browsing, history execution, execution log, export data into the CSV, Excel, and Html files, and so on.
Database Browser Portable, this exclusive software also includes the Execution Log, Incremental Table Search, and so on.