XLS Sheet Password Recovery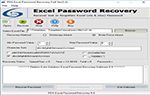 XLS Sheet Password Recovery is an excellent tool with the ability to recover forgotten or lost XLS passwords with ease.
DS Clock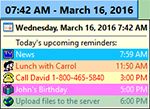 DS Clock is an appropriate digital desktop clock that displays variable date, time, and time zone information built from the format string.
Reviews newsletter
Select page number: 1






SoftCollection LCD Module OCX 1.47

Shareware
$14.99
8-Dec-2004
100K

SoftCollection LCD Module OCX is an ActiveX component that provides you a way to control a variety of HD44780 comatible LCD Modules.





SoftCollection Lefthander 1.30

Shareware
$6.99
28-Nov-2004
108K

SoftCollection Lefthander allows to exchange functions of left mouse button and right mouse button by single mouse click on system tray menu!!!