Readygo Screen Recorder Basic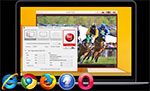 Readygo Screen Recorder Basic is an effective tool having the ability to easily record video and audio from your computer screen.
Speak-A-Message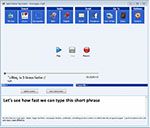 Speak-A-Message, this software with more speed and accuracy provides the option to record a voice mail and transcribe it automatically to text.
Reviews newsletter
Select page number: 1






SoftCollection LCD Module OCX 1.47

Shareware
$14.99
8-Dec-2004
100K

SoftCollection LCD Module OCX is an ActiveX component that provides you a way to control a variety of HD44780 comatible LCD Modules.





SoftCollection Lefthander 1.30

Shareware
$6.99
28-Nov-2004
108K

SoftCollection Lefthander allows to exchange functions of left mouse button and right mouse button by single mouse click on system tray menu!!!