Spytech SpyLock is a powerful and easy-to-use software utility that al...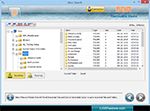 Removable Media Restore Software, the capable software can recover and restore data lost, deleted, or corrupted data from removable media devices.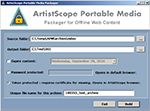 ArtistScope Portable Media is an essential utility for secured distribution of media files by email, download or CD/USB for local viewing needs.


PassLocker 2007
Editor's rating
Users' rating
(5 votes) Rate it!
License
Freeware / $0.00
Downloads this week
50
Publisher
Andrea Cacciarru
File size
1040K
Date added
12-Mar-2007

Daily Reviews Team, 2007-03-13 01:10:10

PassLocker is an efficient utility that will manage, store and remember all your vital passwords.
Managing, storing and remembering your important passwords and making them easily accessible to the user are the exclusive features of this free to use tool. The efficient capabilities of this tool makes it easier to access your websites, emails, standalone applications, instant messengers and other password protected applications. Easy storage of the passwords and encrypting them in a secure way is the most important feature of this tool. With an easy interface and detailed help and support, the tool is enhanced with features like; 3DES Encryption, Soft Keyboard Anti-Key logging, Fast Application Selection, Safe Locking and Tray Icon, supports back-ups, allows password generations, encrypted log, and Password Strength calculations.
PassLocker is also supported with the exclusive capability to open Web URLs automatically.