Data recovery tool for FAT, NTFS, Ext2FS file systems. File recovery after FDISK, MBR destruction, FAT damaged, virus infection. Dynamic disk support. Damaged RAID reconstruction.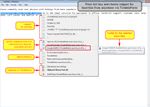 TwinkiePaste, the super tool for quickly typing commonly used text, dates, greetings, standard responses, Internet URLs, logins and passwords, and so on.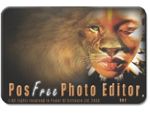 Pos Free Photo Editor, the simple and handy photo editing software useful to view, edit and enhance your digital photos.


Antiy Ghostbusters Professional Edition

v 5.1.0

by Antiy Labs
Editor's rating
Users' rating
(2 votes) Rate it!
License
Shareware /

$39.95

Downloads
47
Publisher

Antiy Labs

File size
10.4 MB
Date added
27-Apr-2006

V5.1.0 added ˇ°Patch Informationˇ± which can detect the installed and unset patches in system. ˇ°Mapping pathˇ±, which can display the practical application transferred by svchost, is newly added in the list. To avoid the route error, option frame of file route is changed into the ˇ°Browseˇ± button, and users cannot input the route by keyboard. AGuard updated to 2.3.0. VCS can detect more unknown malware and resource occupation is reduced. Net Monitor Policy is optimized, that users are permitted to modify the policy when running.Alive center updated to 2.1.0. User can update database and main program together.
Give real-time Anti-Spyware protection against more than 170, 000 kinds of Spyware, Trojans, Keyloggers, Backdoors, Worms, Hacktools. Adopting original VCS technology (Virus Capture Scripter) can capture most of unknown malware threats. Extended memory scanning scans all modules loaded in a process. Extended registry scanning and cookies scanning smartly detect active cases. Extended selective scanning can deal with sensitive programs and risk tools, according to the scan types users customized.
Based on Standard edition, a comprehensive collection of security tools is enhanced offered in professional edition. You can fix the IE/Reg settings and manage the tasks, processes, services and auto-startups. You also can view how remote/local ports and IP are doing and stop the port relating to suspicious applications.


| | |
| --- | --- |
| | |

Visit homepage of Antiy Ghostbusters Professional Edition

Download Antiy Ghostbusters Professional Edition v 5.1.0

Popular search terms related to Antiy Ghostbusters Professional Edition:





delivery route mapping software
detect unknown caller
removing unknown email worms
scanning tools
courier route mapping


Programs related to Antiy Ghostbusters Professional Edition