PhotoChances LAB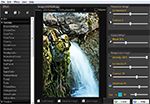 PhotoChances LAB, provides for you a large collection of photography filters and eye-catching effects applicable to your photos.
DrawPad Graphic Editor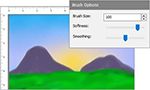 DrawPad Graphic Editor, makes it possible to Draw and Create Graphic Images effortlessly.
Reviews newsletter
Advertise at Free Downloads Center
Right now we are interested only in major strategic advertisers.
Please, fill out our contact form if you feel we might have a mutual beneficial partnership .