Flappy Defense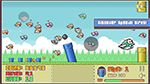 Flappy Defense, the entertaining 3D action game keeps you engaged in the mission to Destroy Birds with shooting cannonballs.
DupeTrooper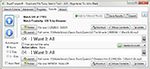 DupeTrooper quickly finds all duplicate files and folders and helps you in managing them efficiently.
Reviews newsletter
Advertise at Free Downloads Center
Right now we are interested only in major strategic advertisers.
Please, fill out our contact form if you feel we might have a mutual beneficial partnership .