MSRS Court and Conference Recorder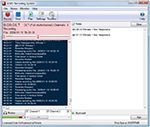 MSRS Court and Conference Recorder is a standalone tool with utmost quality for recording conferences, court proceedings and similar multi-speaker forums.
Calls Recorder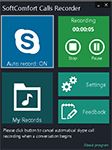 Calls Recorder, will get your Skype conversations recorded with faster and assured quality output.
Reviews newsletter
Advertise at Free Downloads Center
Right now we are interested only in major strategic advertisers.
Please, fill out our contact form if you feel we might have a mutual beneficial partnership .