Atelier Web Remote Commander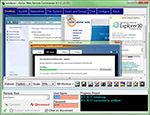 Atelier Web Remote Commander, this application is useful for System Administrators and Helpdesk personnel to manage servers and workstations remotely.
Remote Logger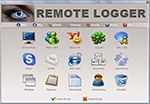 Remote Logger, allows you to remotely deploy keylogger for the purpose of registering each and every activity on your whole network.
Reviews newsletter
label
INFORMATION

Free Downloads Center is one of the most popular software archives on the net, receiving more than 300,000 unique visitors per day. The majority of our visitors are located in US, Canada, Great Britain and European Union countries. Listing your title here can deliver you a lot of quality visitors and customers.

SUBMIT YOUR TITLE

Submit form:
-->