PDF Architect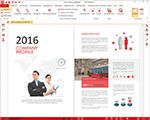 PDF Architect, this is a smart and handy tool that creates, edits, secures & converts PDF files to Word from.
2D Barcode Maker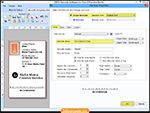 2D Barcode Maker, this professional tool is useful for designing linear and 2D bar codes.
Reviews newsletter
Contacting us
CONTACT INFORMATION

Please, select the correct subject.
Misaddressing your request will force non-answering even if correct person reads it.
"Other..." requests are processed at the lowest priority.