Personal Monitor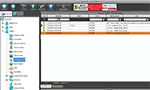 Personal Monitor, this capable software has the ability to monitor user activity that includes activity on social networks too.
TeamViz for Linux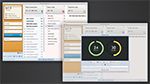 TeamViz for Linux, the effective software is ideal for planning and task tracking, with the help of Pomodoro Technique.
Reviews newsletter
Contacting us
CONTACT INFORMATION

Please, select the correct subject.
Misaddressing your request will force non-answering even if correct person reads it.
"Other..." requests are processed at the lowest priority.