AutoKrypt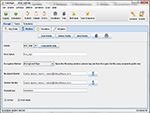 AutoKrypt, the perfect auto data encryption and decryption software suitable both for corporate and home users.
ClipMagic Lite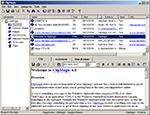 ClipMagic Lite, this smart clipboard extender and management software can enhance the power, function and storage capacity of your clipboard.
Reviews newsletter
Contacting us
CONTACT INFORMATION

Please, select the correct subject.
Misaddressing your request will force non-answering even if correct person reads it.
"Other..." requests are processed at the lowest priority.