Mindful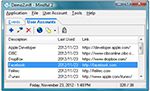 Mindful, the multi-functional tool serves you with an event reminder, password manager and many related tools into a simple system tray application.
RipTiger Basic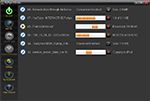 RipTiger Basic, with this smart and handy application it is possible to download videos easily from the web.
Reviews newsletter
Contacting us
CONTACT INFORMATION

Please, select the correct subject.
Misaddressing your request will force non-answering even if correct person reads it.
"Other..." requests are processed at the lowest priority.