Blasting Fax Server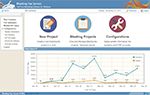 Blasting Fax Server is a handy and useful high-volume Fax Broadcasting software to send, receive, and manage faxes directly via regular fax modems.
M3 Format Recovery Free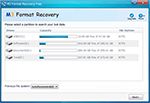 M3 Format Recovery Free is capable of recoveing data files lost or deleted from your Windows XP, 2003, Vista, Windows 7, 8.
Reviews newsletter
Contacting us
CONTACT INFORMATION

Please, select the correct subject.
Misaddressing your request will force non-answering even if correct person reads it.
"Other..." requests are processed at the lowest priority.