Absolute Uninstaller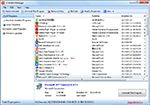 Absolute Uninstaller is an absolutely reliable utility useful to completely uninstall applications from your system.
WinX DVD Author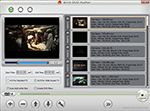 WinX DVD Author, the perfect DVD creating and burning software to convert and burn AVI to DVD, MP4 to DVD, MKV to DVD, and so on.
Reviews newsletter
Contacting us
CONTACT INFORMATION

Please, select the correct subject.
Misaddressing your request will force non-answering even if correct person reads it.
"Other..." requests are processed at the lowest priority.