Registry Gear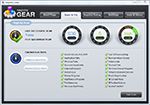 Boost your systemís speed and all round performance with Registry Gear.
Mouse Speed Switcher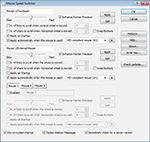 Mouse Speed Switcher, the exclusive tool provides the ability to easily switch between the touchpad and the external mouse.
Reviews newsletter
Link to us!
Tell your visitors about Free Downloads Center by placing our links on your web pages!

Link:

Free Downloads Center - free software, games and desktop stuff
HTML code
<a href="http://www.freedownloadscenter.com"><img src="http://www.freedownloadscenter.com/fdc12.gif" width="468" height="60" border="0" alt="Free Downloads Center"><br>
Free Downloads Center - free software, games and desktop stuff</a>
Link:

Free Downloads Center - free software, games and desktop stuff
HTML code
<a href="http://www.freedownloadscenter.com"><img src="http://www.freedownloadscenter.com/fdc13.gif" width="468" height="60" border="0" alt="Free Downloads Center"><br>
Free Downloads Center - free software, games and desktop stuff</a>
Link:


Free Downloads Center - free software, games and desktop stuff

HTML code
<a href="http://www.freedownloadscenter.com"><img src="http://www.freedownloadscenter.com/fdc14.gif" width="468" height="60" border="0" alt="Free Downloads Center"><br>
Free Downloads Center - free software, games and desktop stuff</a>
Link:

Free Downloads Center - free software, games and desktop stuff
HTML code
<a href="http://www.freedownloadscenter.com"><img src="http://www.freedownloadscenter.com/banner9.gif" width="468" height="60" border="0" alt="Free Downloads Center"><br>
Free Downloads Center - free software, games and desktop stuff</a>
Link:

Free Downloads
HTML code
<a href="http://www.freedownloadscenter.com"><img src="http://www.freedownloadscenter.com/fdc06.gif" width="100" height="100" border="0" alt="Free Downloads Center"><br>
Free Downloads</a>
Link:

Free Downloads
HTML code
<a href="http://www.freedownloadscenter.com"><img src="http://www.freedownloadscenter.com/fdc08.gif" width="88" height="31" border="0" alt="Free Downloads Center"><br>
Free Downloads</a>