PDF Architect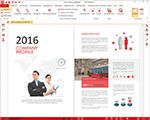 PDF Architect, this is a smart and handy tool that creates, edits, secures & converts PDF files to Word from.
2D Barcode Maker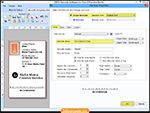 2D Barcode Maker, this professional tool is useful for designing linear and 2D bar codes.
Reviews newsletter
Link to us!
Tell your visitors about Free Downloads Center by placing our links on your web pages!

Link:

Free Downloads Center - free software, games and desktop stuff
HTML code
<a href="http://www.freedownloadscenter.com"><img src="http://www.freedownloadscenter.com/fdc12.gif" width="468" height="60" border="0" alt="Free Downloads Center"><br>
Free Downloads Center - free software, games and desktop stuff</a>
Link:

Free Downloads Center - free software, games and desktop stuff
HTML code
<a href="http://www.freedownloadscenter.com"><img src="http://www.freedownloadscenter.com/fdc13.gif" width="468" height="60" border="0" alt="Free Downloads Center"><br>
Free Downloads Center - free software, games and desktop stuff</a>
Link:


Free Downloads Center - free software, games and desktop stuff

HTML code
<a href="http://www.freedownloadscenter.com"><img src="http://www.freedownloadscenter.com/fdc14.gif" width="468" height="60" border="0" alt="Free Downloads Center"><br>
Free Downloads Center - free software, games and desktop stuff</a>
Link:

Free Downloads Center - free software, games and desktop stuff
HTML code
<a href="http://www.freedownloadscenter.com"><img src="http://www.freedownloadscenter.com/banner9.gif" width="468" height="60" border="0" alt="Free Downloads Center"><br>
Free Downloads Center - free software, games and desktop stuff</a>
Link:

Free Downloads
HTML code
<a href="http://www.freedownloadscenter.com"><img src="http://www.freedownloadscenter.com/fdc06.gif" width="100" height="100" border="0" alt="Free Downloads Center"><br>
Free Downloads</a>
Link:

Free Downloads
HTML code
<a href="http://www.freedownloadscenter.com"><img src="http://www.freedownloadscenter.com/fdc08.gif" width="88" height="31" border="0" alt="Free Downloads Center"><br>
Free Downloads</a>